Shop
Your purchase is an opportunity to share the message of the growing Hunger for Words community: Everyone has something to say and deserves to be heard. When you purchase from us, you're not just showing support for Stella – you're telling the world that everyone has a voice.
Free shipping on orders over $45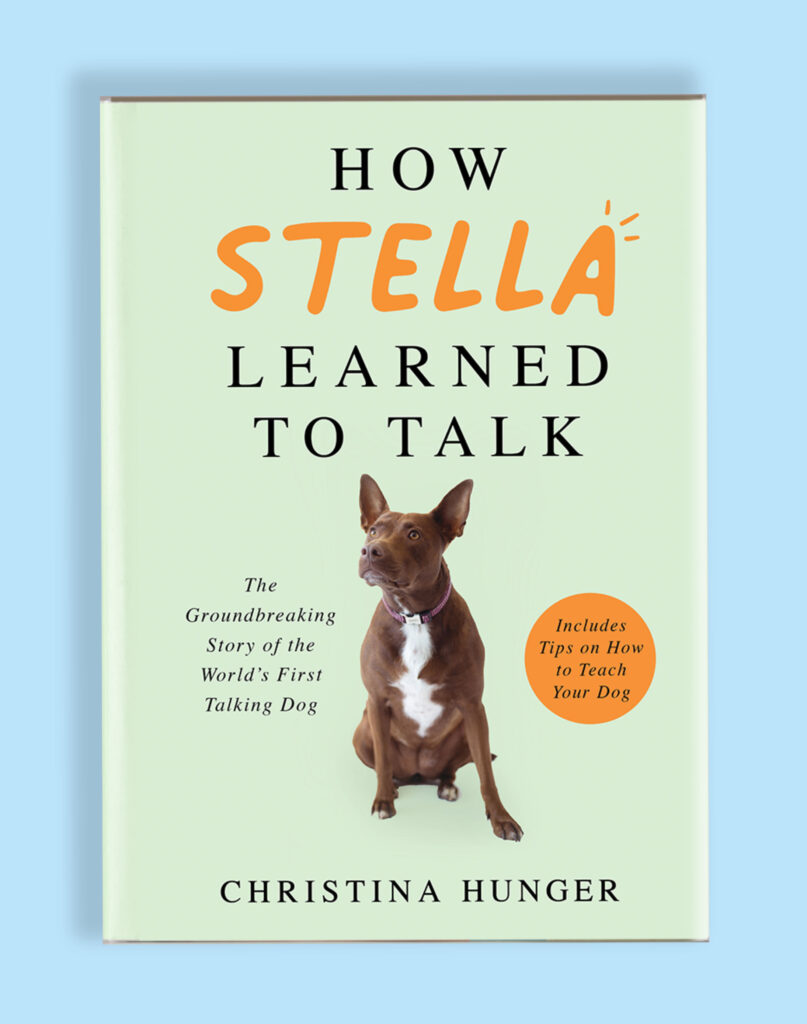 How Stella Learned to Talk
*INSTANT New York Times Bestseller*
An incredible, revolutionary true story and surprisingly simple guide to teaching your dog to talk from speech-language pathologist Christina Hunger, who has taught her dog, Stella, to communicate using simple paw-sized buttons associated with different words.
When speech-language pathologist Christina Hunger first came home with her puppy, Stella, it didn't take long for her to start drawing connections between her job and her new pet. During the day, she worked with toddlers with significant delays in language development and used Augmentative and Alternative Communication (AAC) devices to help them communicate. At night, she wondered: If dogs can understand words we say to them, shouldn't they be able to say words to us? Can dogs use AAC to communicate with humans?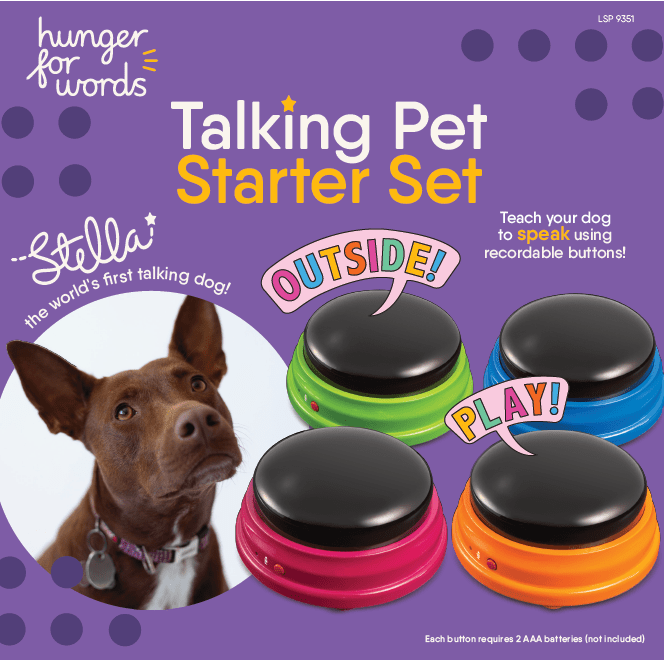 Talking Pet Starter Set
Every dog can learn to speak just like Stella, the world's first talking dog!
Learn what your dog has to say with simple activities in this pet speech starter set!
Use your own voice with 4 recordable buttons – teach "outside," "play," "bed," and more!
Follow along with the easy teaching guide written by the creator of the talking dog movement, Christina Hunger