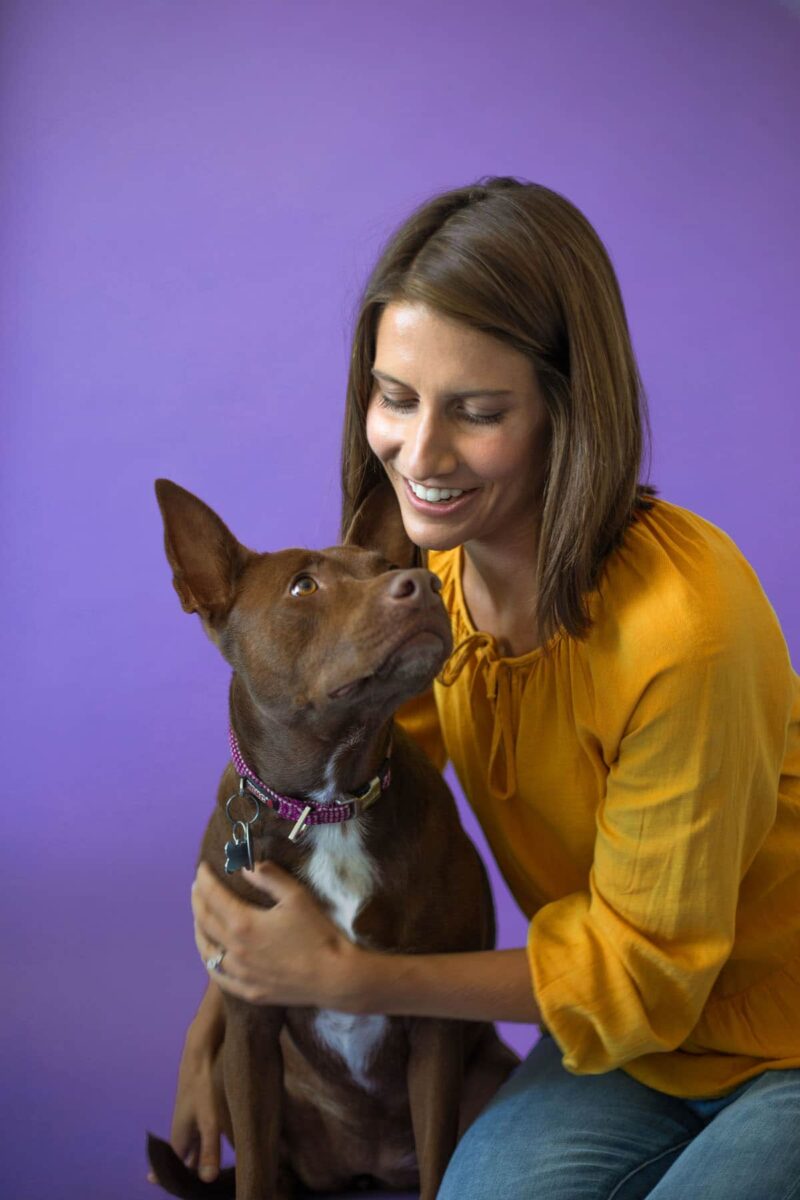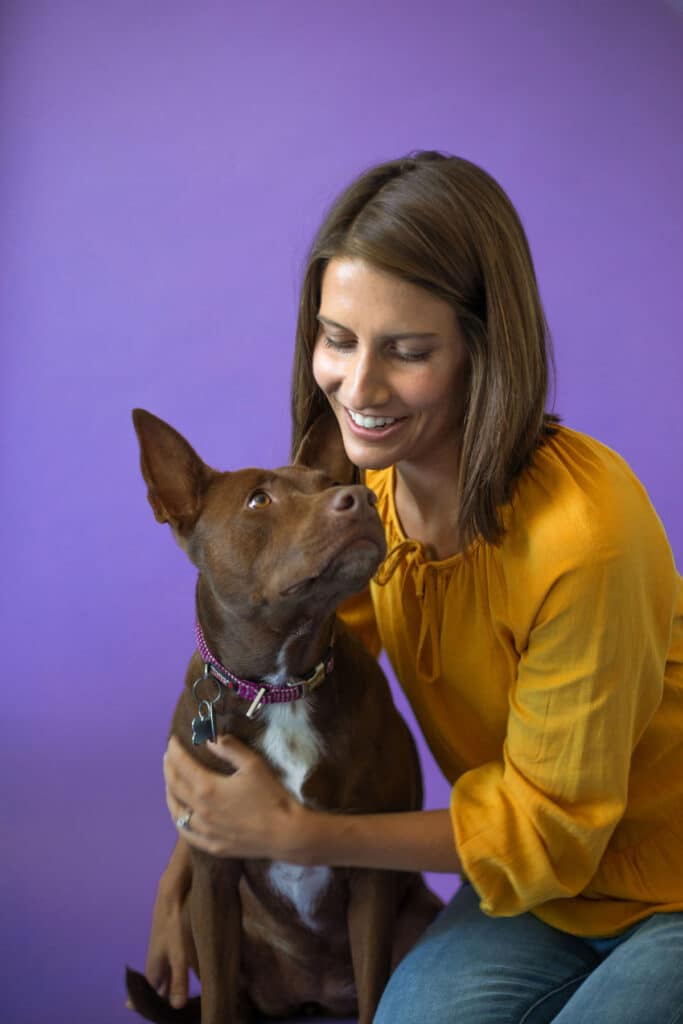 Founder of the
Talking Pet


Global Movement

Everyone has a voice and the potential to share it. By combining the fields of animal psychology, speech pathology, and AAC (Augmentative and Alternative Communication) we are blazing the trail to unlock that potential. Welcome to Hunger for Words!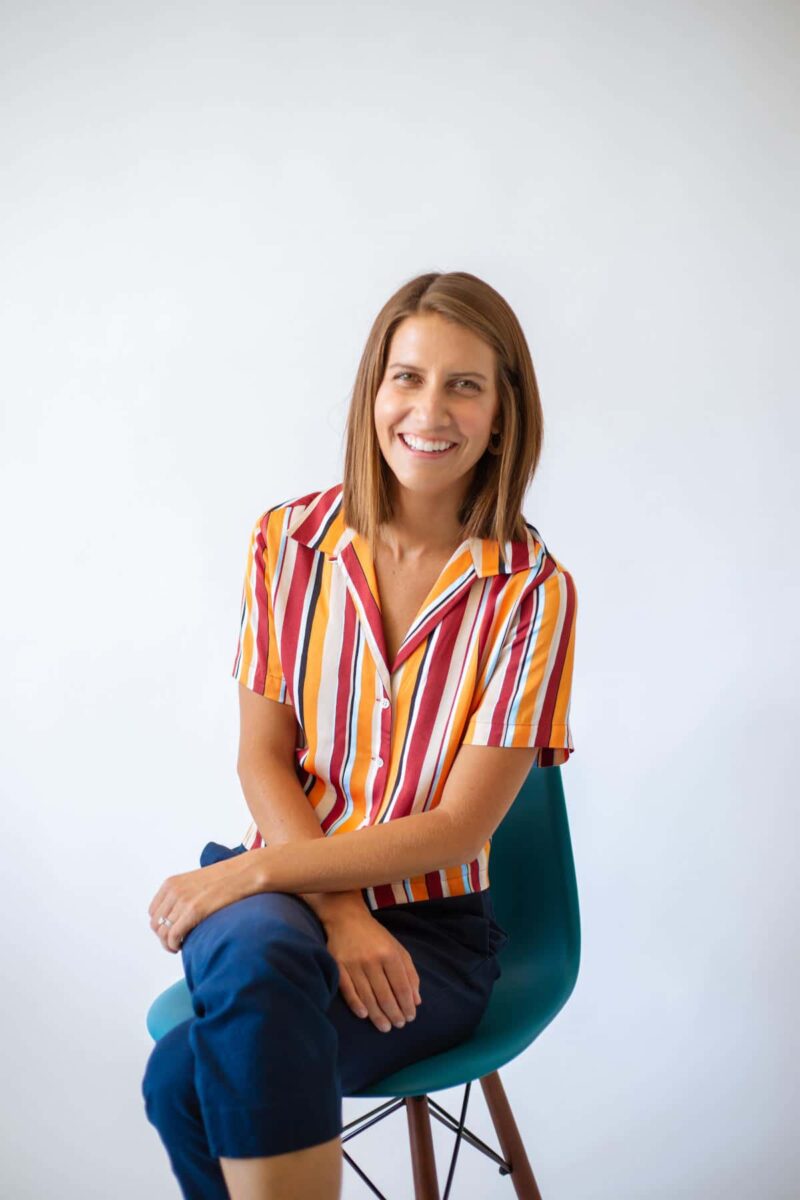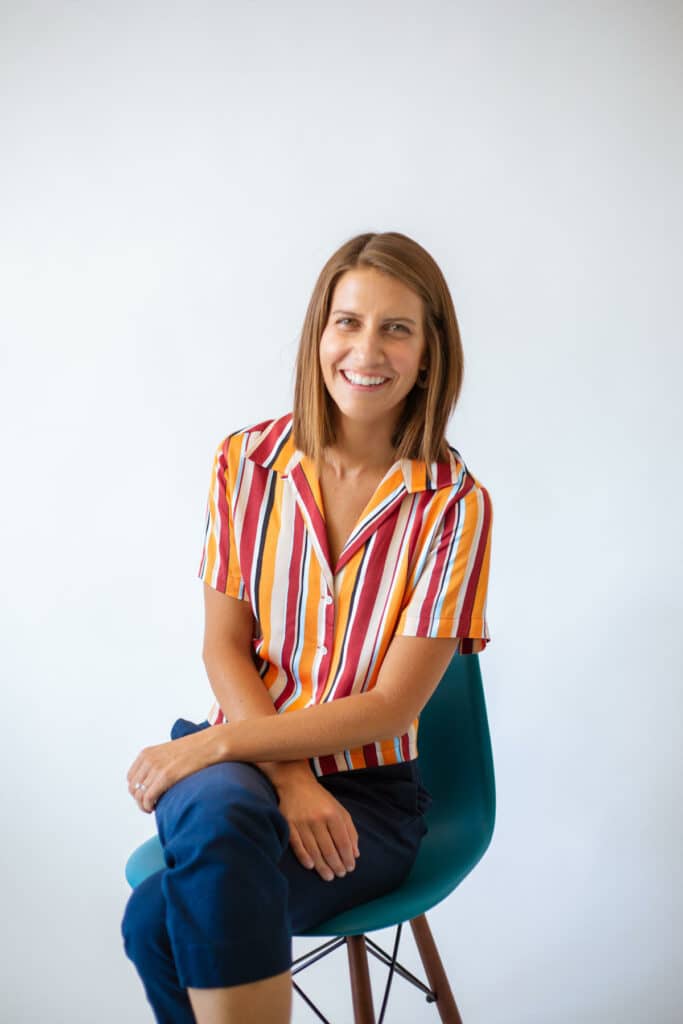 At Hunger for Words, we're pioneering new avenues of interspecies communication, starting with Stella, the world's
first talking dog.
I'm Christina Hunger, a speech-language pathologist. When I brought my new puppy, Stella, home, I realized she demonstrated many of the same pre-linguistic communication skills as toddlers do right before they start talking, which is when I was struck with an idea! I used Augmentative and Alternative Communication (AAC) devices in my practice to help my patients express themselves with words. Since dogs can understand words, could Stella use an AAC device to express herself the same way my patients did?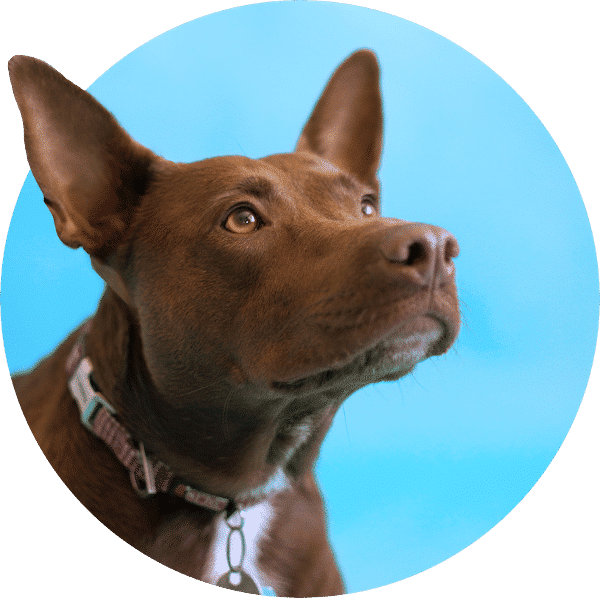 Meet Stella, the dog who

learned to talk.
Stella is our spunky 5-year-old Blue Heeler/Catahoula mix. Using a special communication device with buttons she presses, Stella gives voice to her daily thoughts, requests, feelings, and more using 50+ words and creating phrases up to 5 words long!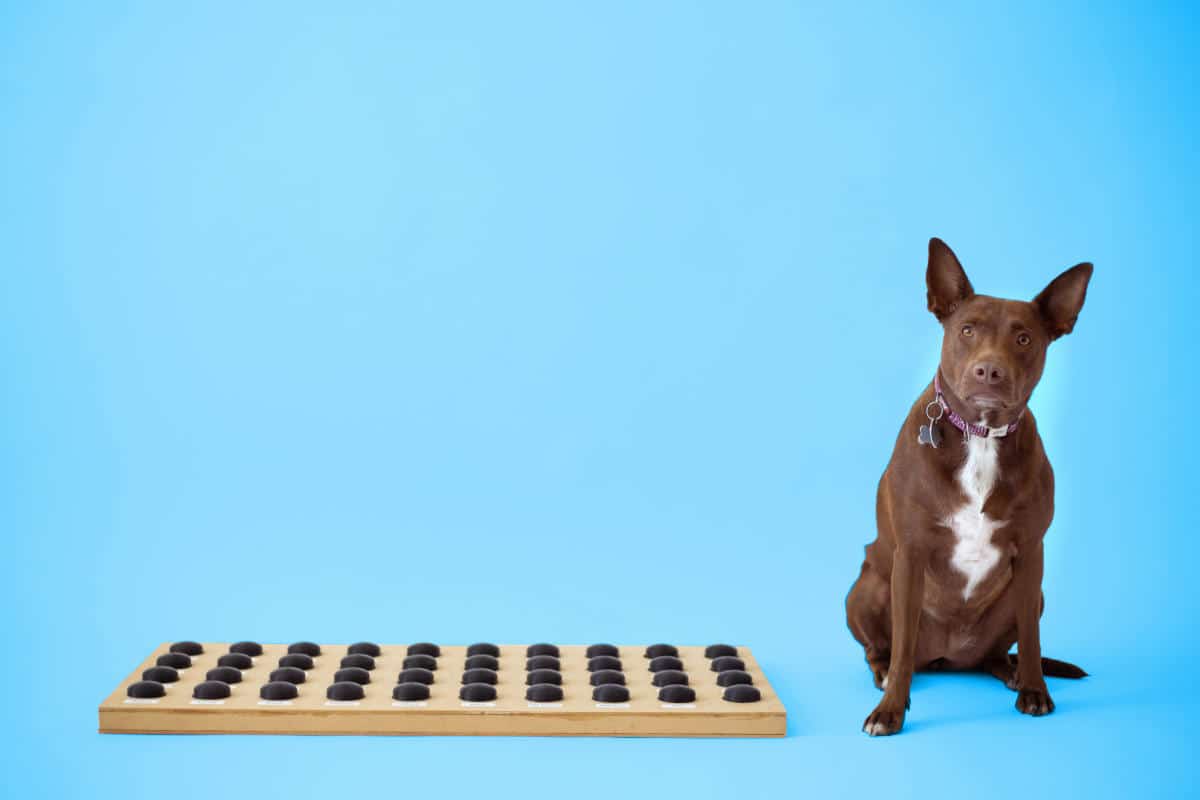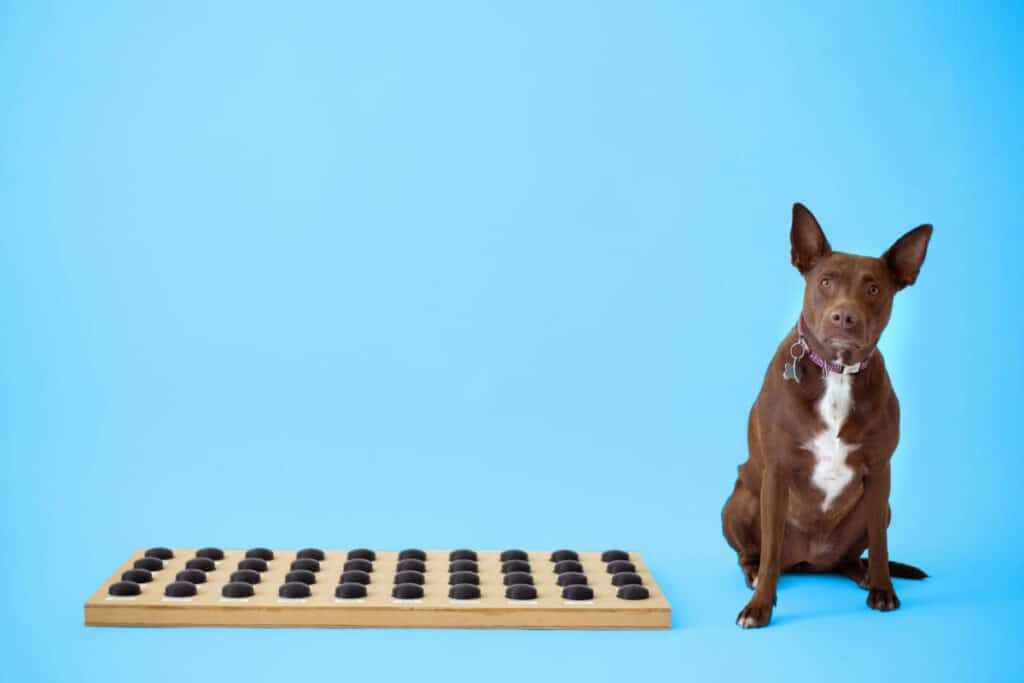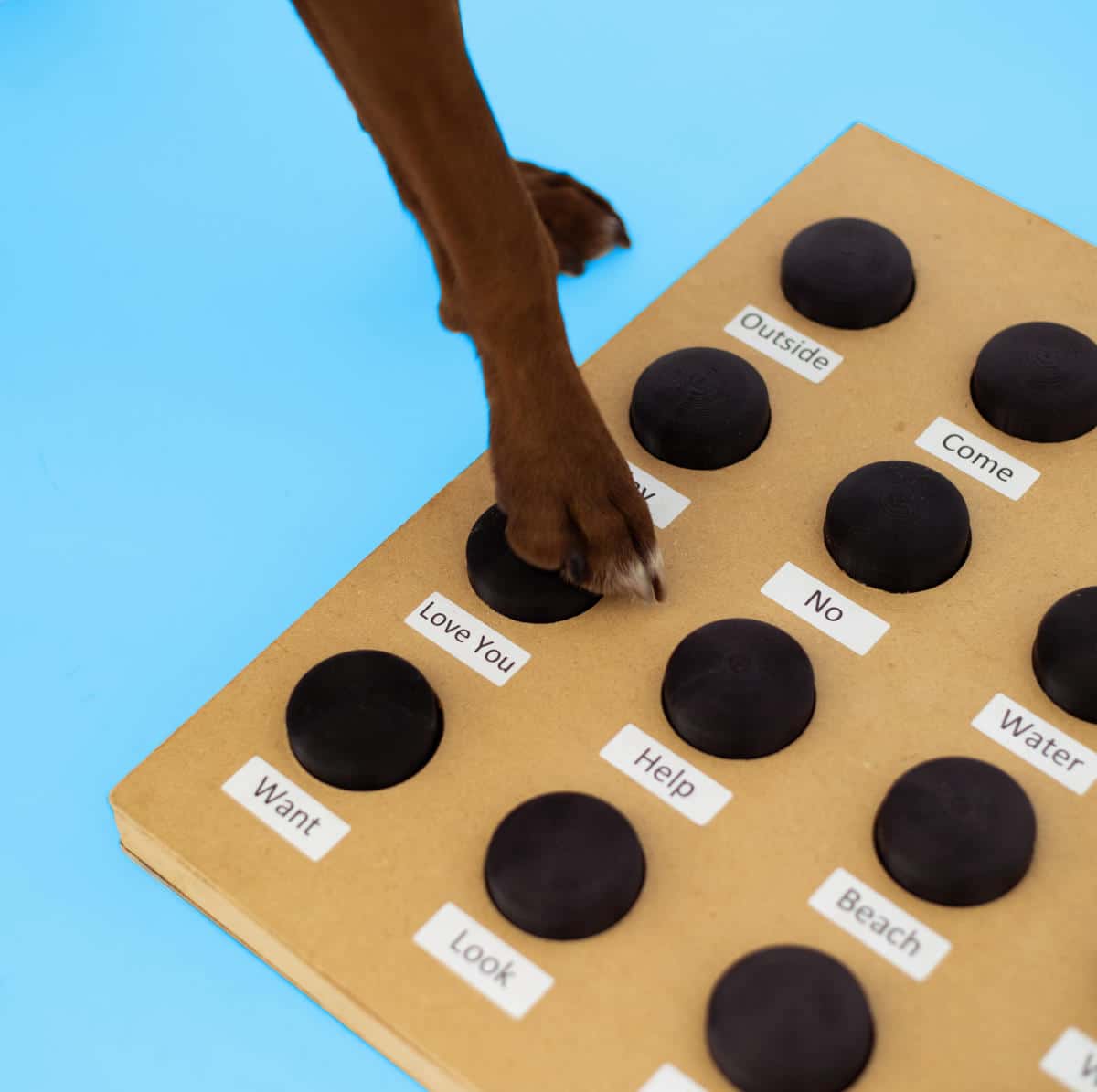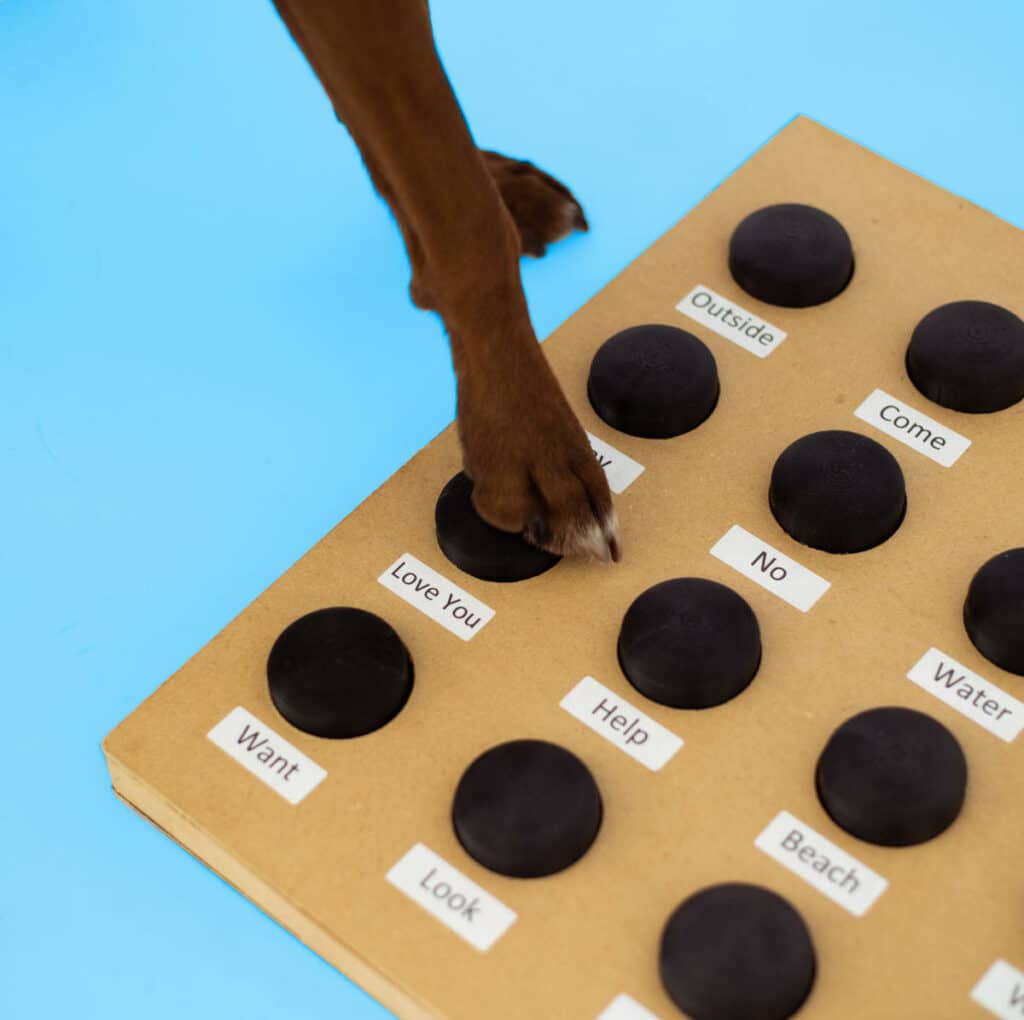 Stella is a witty, playful, and happy girl. Her best days are spent playing with sticks and friends at the dog park, chasing birds along the beach, and getting scratches from anyone she can.
Watch Stella Talk Using Buttons
Want to see for yourself how dogs can communicate using words? Watch Stella speak with her AAC device here!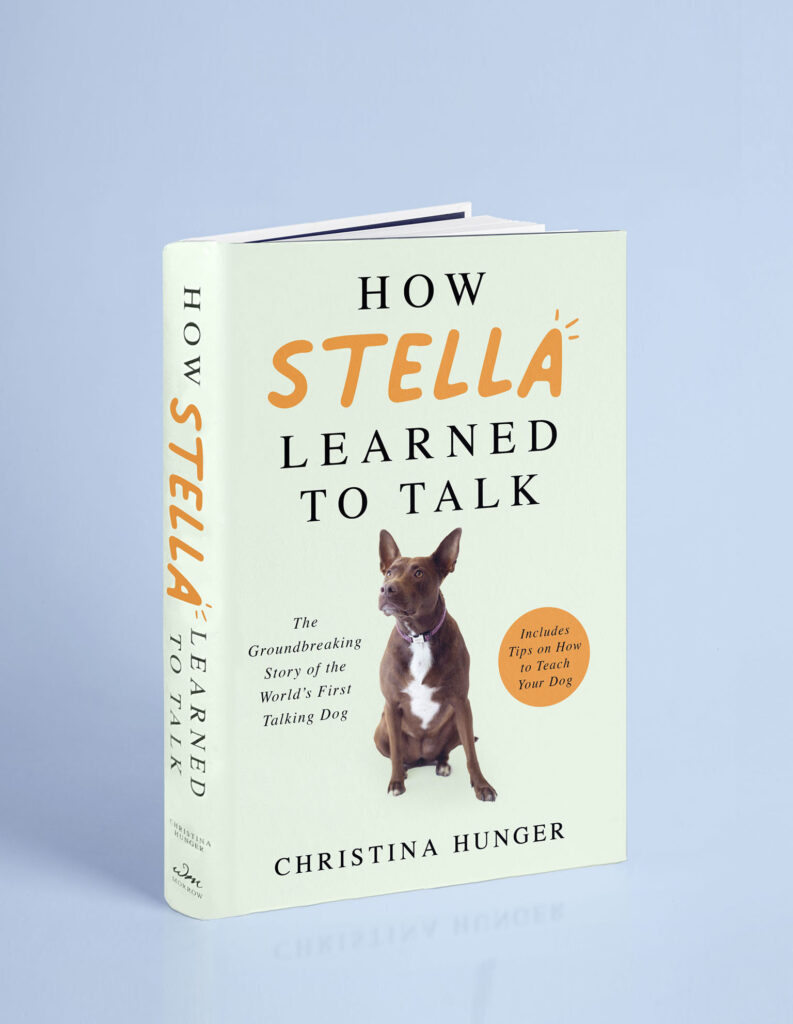 How Stella
Learned to Talk
New York Times Bestseller
Available Now!